Elite Mentoring Program: $1299 · $1899 · $2499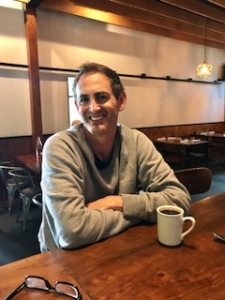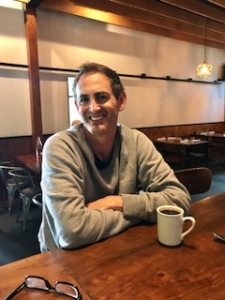 David Kohner Zuckerman, the President of ScriptCoach & founder of VPF, is a Hollywood Producer whose credits include "A Perfect Christmas," "The Fourth Noble Truth," "Strictly Sexual," & "All I Want for Christmas." Before starting DKZ Films, David ran Development for Silver Lion Films, where he worked on "Man on Fire" & "Crocodile Dundee in L.A."
David, also a licensed psychotherapist, is a terrific teacher who truly enjoys working with his clients. He's known as one of the best development people in the Biz, and has a supportive approach that consistently works with scribes of all levels.
Looking to land an agent or sell your script? Our NEW, 3-month Elite Mentoring package is designed to help you with both. This is a proven program developed by Hollywood producer & VPF founder David Kohner Zuckerman. It's designed specifically for writers interested in making a career investment that is bound to pay off. As such, we provide personal guidance, screenwriting support & leads to both production companies & top reps.
Program Structure
Phase 1:
You will be provided 7-10 pages of detailed notes on your script from David.
You will have an hour long telephone consultation with David to support Phase 2.
Phase 2:
You will write a new outline for your first rewrite, based on your consult. OR, if your script is solid enough, you will move on to Phase 3.
You will have a second telephone consultation with David to discuss your new outline, and to prepare you for your rewrite.
Phase 3:
You will receive detailed annotations on your rewrite from David.
You will be provided a final telephone consultation to ensure your script is market-ready.
You will be given a professionally written logline, query letter & 25 FREE PITCHES on VPF.
Once you purchase, please email your script to [email protected]. Don't miss out – spots will go fast!
TV Pilot (1/2 hour)
1/2 Hour TV Pilot
2 Months of Mentoring
7-10 Pages of Detailed Notes
3 Telephone Consultations
Detailed Annotations on Rewrites
Professionally Written Query Letter
25 Free Pitches at VPF
Feature Film
Feature Film
3 Months of Mentoring
7-10 Pages of Detailed Notes
3-5 Telephone Consultations
Detailed Annotations on Rewrites
Professionally Written Query Letter
25 Free Pitches at VPF
TV Pilot (1 hour)
1 Hour TV Pilot
3 Months of Mentoring
7-10 Pages of Detailed Notes
3-5 Telephone Consultations
Detailed Annotations on Rewrites
Professionally Written Query Letter
25 Free Pitches at VPF